Watermelon Magic is like no other film. It's a sweet combination of story and science and the first big screen film devoted one of our most basic human needs: healthy food. International audiences will delight in this nearly wordless burst of color and music. Weaving together documentary and narrative elements, Watermelon Magic chronicles a season on the family farm, as young Sylvie grows a patch of watermelons to sell at market.
Cast
Sylvia Green Hoffman
Main Character "Sylvie"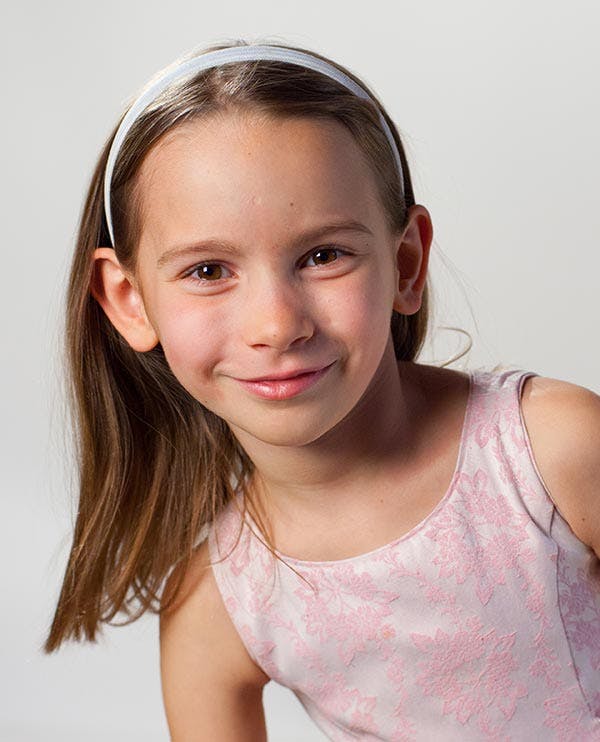 Sylvia Green Hoffman
Main Character "Sylvie"
Sylvia (Sylvie's real name) is the daughter of the producer/director and was excited to work with her father on a film about their family's passion – growing food and healthy eating. She enjoys helping with the family's farm share pick-up and preparing meals under supervision. Sylvia was just 5 years old when filming began, and her favorite part of making the movie was building the fence and harvesting the watermelons. Sylvia's favorite activities include ballet, cooking, sewing, and painting.
Chris McNichol
Sylvie's Father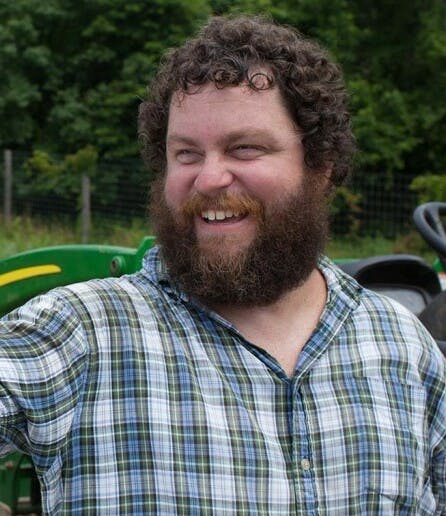 Chris McNichol
Sylvie's Father
In January 2000, Chris and his wife, Amy, started Red Hill Farm, a community supported agriculture (CSA) farm in Aston, PA. Director Richard Hoffmann and his family joined their farm as members, and subsequently created a short award-winning documentary, Fridays at the Farm, which features Chris at work in the fields. Chris' goofy and endearing on-screen presence plus real world experience as a farmer led Richard to cast him as Sylvie's Father in Watermelon Magic.
Holly Hoffman
Sylvie's Mother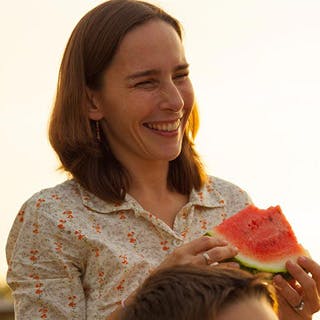 Holly Hoffman
Sylvie's Mother
Holly and her director/husband Richard are high school sweethearts, and she has been involved behind the scenes in all of his productions. For Watermelon Magic, Richard asked her to step in front of the camera and draw on her acting experience at the British American Drama Academy and Sarah Lawrence College. As the real-life mother of Sylvie and her two brothers (Casper and Lucas), Holly didn't need to stretch much to play Sylvie's Mother. Holly is also an elementary school science teacher.
Susan Moses
Lady at the Market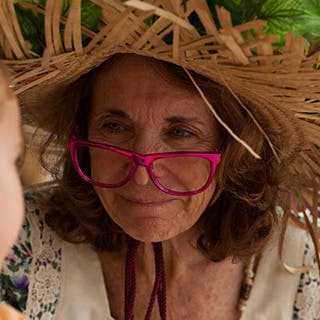 Susan Moses
Lady at the Market
Industry veteran Susan Moses has appeared on stage in numerous Off-Broadway and Regional Theaters. She has trained with Herbert Berghof and holds a BA and MA degree in Theatre. Her favorite film credits include "Invincible," "The Fields," "Mafioso…The Father and Son," and she recently appeared on TV in "It's Always Sunny in Philadelphia," and "Person of Interest." She has worked with director Richard Hoffmann on several of his films in the past, including "Invisible Mountains" (2003) & "Amelia" (1996).
Additional Cast Members
Casper Hoffmann, Lucas Hoffmann, Masao R. Nakayama, Tristan McLean, Aiden McLean, Hoa Le McLean, Phillip McLean, Anneliese McLean
Crew
Richard Power Hoffmann
Producer, Writer, Director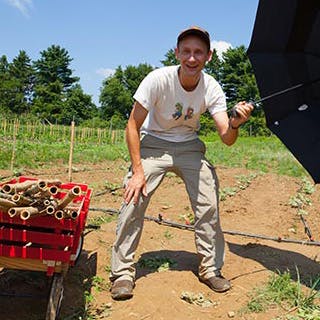 Richard Power Hoffmann
Producer, Writer, Director
After earning a BFA in film from NYU in 1996, Richard returned to his native Philadelphia and founded Coyopa Productions. Through this film company, he has created hundreds of narrative, commercial and documentary projects.

In 2003, Richard directed a feature-length narrative film, Invisible Mountains, which won Best Feature at the DV Film Festival in Los Angeles. He has won numerous awards for his short films, most prominently Fridays at the Farm, which won the Best Short Film at the Green Film Festival in Seoul, S. Korea. Fridays toured internationally with ten "Best of" film festivals, and was broadcast nationally on the Sundance Channel. Richard's first film for fulldome (planetarium) theaters, Seeds of Spring, won the 2007 Domefest award for Best Live-Action film.

Feeling the call to produce educational children's films, Richard co-founded Spring Garden Pictures as a non-profit organization in 2009, and is thrilled that Watermelon Magic is ready to delight audiences.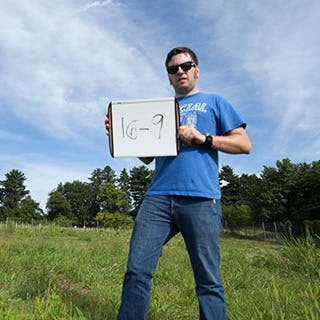 Jon Shearburn
Editor
For Watermelon Magic, Jon handled the Herculean task of organizing and assembling over 200,000 still images. Jon developed a unique editing work flow to handle the still-image movie technique featured in many of their projects. Jon and Richard have been collaborating since they were film students back in 1996.
Peter Tramo
Sound Design/Music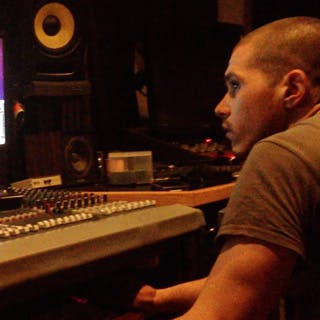 Peter Tramo
Sound Design/Music
Peter was excited to explore his playful side in the creation of the Watermelon Magic soundtrack, and hopes that kids bounce along to the music. He is a musician and sound engineer that owns and operates Lorelei Studios in Philadelphia. First working with Richard in 2001, Peter has composed scores for nearly every film from Coyopa Productions, using a variety of electronic and acoustic instruments.
Tim Shepherd
Time-lapse Photography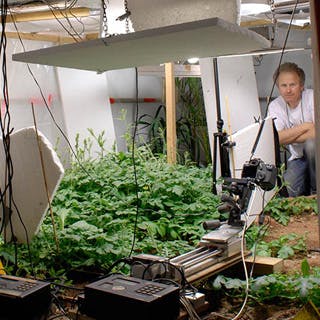 Tim Shepherd
Time-lapse Photography
Richard sought out Tim to bring his unique talents from documentary into the fictional realm of Watermelon Magic. Tim specializes in time-lapse and macro photography from his studio in Devon, United Kingdom. He has worked as a senior photographer on the Plants program of the BBC series' LIFE and Planet Earth. Time also has Emmy and Royal Television Society awards for cinematography on The Private Life of Plants and The Human Body series.
Chase Bowman
Director of Photography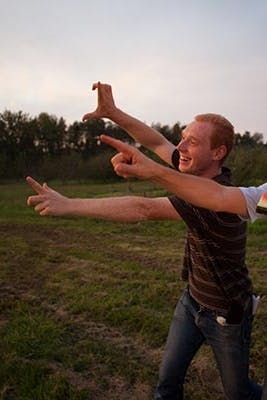 Chase Bowman
Director of Photography
Though he has traveled the four corners of the globe shooting projects, Chase grew up just a stone's throw from the farm where Watermelon Magic was filmed. Chase has shot fourteen films and his music videos feature artists such as The Roots, Common, Justin Bieber, and Diggy Simmons. His work has been screened at many national and international film festivals, including The Cannes Film Festival. Chase's commercial clients include NASCAR, Sunoco, Hershey, National Geographic, and Getty Images.
How Does Our Garden Grow?
Watermelon Magic is THE FIRST giant screen film ever made about one of our most basic human needs – healthy food. Check out these Frequently Asked Questions!
Where was the film shot?
Except for a few time-lapse sequences shot in England, Watermelon Magic was shot in Pennsylvania and produced in Philadelphia. Farm locations include Hillside Farm in Media, and Longview Farm in Collegeville.
What makes Watermelon Magic unique?
Watermelon Magic is the first of its kind – a revolutionary film in execution, technique and content. Watermelon Magic was specifically designed for young children to share with their families: the images and action are appropriate for young children, an imaginative and playful storyline captivates and holds even the shortest attention span, and the science about plant growth is perfect for K-5 students.
How did you make this movie? Did you use CGI?
No computer generated imagery (CGI) was employed for this film – what you see is really how plants grow! Watermelon Magic was made entirely with high-resolution digital still images- over 200,000 of them. The primary consideration was to illuminate one of the core scientific messages of the film – that plants are alive! Viewers see that plants are just as alive as people- they are just moving at a different speed.
How did you film all of the plant time-lapse sequences?
We sent storyboards, seed packets, reference photos, and drip tape to cinematographer Tim Shepherd in England. Tim recreated Sylvie's garden in his studio, and carefully executed director Richard Hoffmann's storyboards to perfection in 3D. Despite the challenges of growing watermelons indoors in England's mild climate, Tim was able to capture the full growing cycle of several varieties of watermelons and sunflowers.
How can I bring Watermelon Magic to my local museum theater?
If Watermelon Magic is not yet scheduled in your city and there is a museum, science center or other venue nearby that has a giant, digital, or IMAX screen, we encourage you to approach the theater venue's management and ask about bringing Watermelon Magic to that location. If the theater representative is interested in booking the film, instruct them to contact 
BIG & Digital.
How else can I help this non-profit organization and share Watermelon Magic?